How rapper Berner is changing the weed game
While rappers like Snoop Dogg, Wiz Khalifa and Redman are seen as the kings of rapping about weed, Berner is making waves as a marijuana mogul.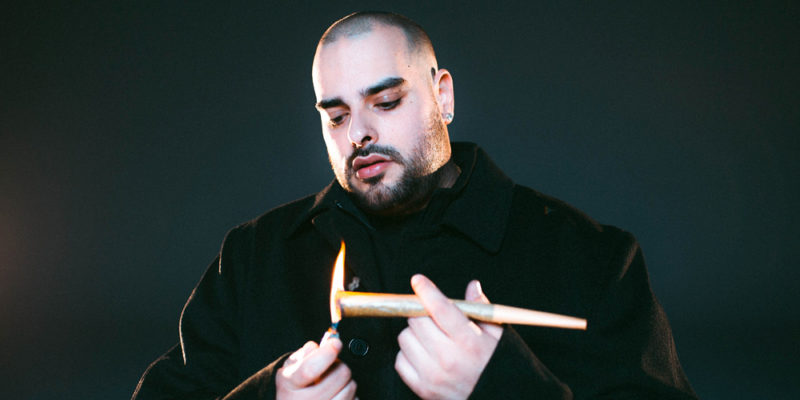 Last week, Berner dropped his latest album, Big Pescado and, almost in tandem with the new tunes, swung open the doors to his second dispensary: Cookies Los Angeles. The 24,000-square-foot location—a "seed to sale" facility—is the first of its kind in Los Angeles County. It's located in Maywood, about eight miles from the city of L.A., and is expected to be a huge draw for marijuana enthusiasts in the region."Not everywhere in L.A. you can get pot recreationally legal, so a lot of people are going to be coming here from all over the place," one customer told ABC 7.
The 37-year-old rapper is a champion among stoner-friendly rappers and counts himself as part of Wiz Khalifa's crew Taylor Gang. With Berner's steady stream of music, he is arguably the torchbearer for West Coast stoner rap.
Berner has been rapping about weed forever and, in addition to talking heavily about using marijuana, he's used his art to push for legalization. Although he reportedly doesn't consider himself an activist, he dedicated three volumes of music to the cause with his "Prohibition" series, featuring fellow stoner MC B-Real of Cypress Hill.
"The 'Prohibition' series represents marijuana culture. The growers, breeders, shop owners and smokers who have been affected by a law we all know makes no sense," Berner said in a press release promoting the series.
While Cypress Hill and rappers like Snoop Dogg, Wiz Khalifa and Redman are seen as the kings of rapping about weed, Berner holds his own as a marijuana mogul. Part of his business includes "Cookies" branded clothing. The brand— based on the now-legendary marijuana strain Cookies (formerly known as Girl Scout Cookies)—is global. Berner gets a lot of the credit for making his brand a highly visible, trademarked name.
According to a cover story in the San Francisco Weekly, Berner's weed empire hinged on some savvy gamesmanship. "Berner also found a way around the feds' ban on trademarking a weed strain. As dispensaries in San Francisco found out, you can't trademark a weed brand…but you can trademark a weed clothing brand. And once that brand is trademarked, you can hang a trademarked sign outside your cannabis dispensary," the alt-weekly wrote in 2016.
Cookies Los Angeles, the southern cousin to Berner's Cookies San Francisco, is co-owned by MC Daniel Dvorsky. Some 200 people reportedly queued up on opening day at the Los Angeles location, just a couple weeks after California's recreational market opened.
It's proof positive that Berner's empire will continue to expand in ways maybe even he didn't think was possible. From mixtapes to clothing stores to dispensaries, he is a true mogul in the weed game.
This Article is written by: Camilo Smith for Herb.co, jan 23 in 2018
Photo Credits: SF Weekly, Vegas Cannabis Magazine, allhiphop.com & Kindland
Share this on Facebook