Best WEEDSONGS (thanks to GonzoMike)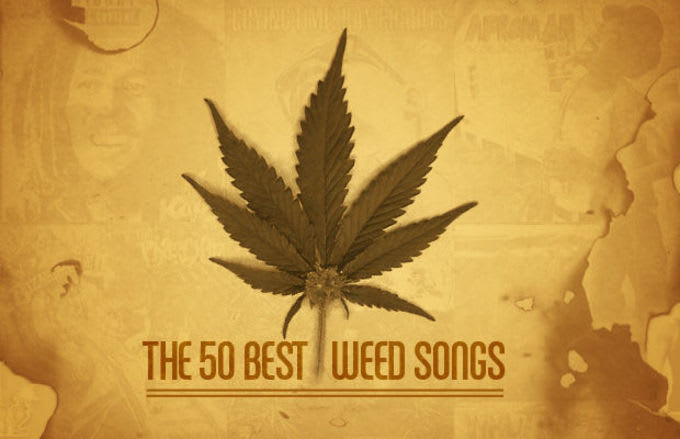 A few years ago a friend of mine, whom I'll call LaRock, got into the annoying habit of calling me every afternoon and screaming, "4-20!" into the telephone while simultaneously lighting a Bambu-rolled joint. At the time, I had no idea what he was talking about, until one day he broke down the history behind 4-20 and the celebration of weed culture.
Of course, that was all he could remember of our conversation, but around the same time (2009), I peeped an interview in the New York Times with former High Times editor Steven Hager where he explained 4-20 to a reporter documenting the reefer ritual: "(4-20) begun in the early 1970s in which a group of Northern California teenagers smoked marijuana every day at 4:20 p.m. Word of the ritual spread and expanded to a yearly event in various places. Soon, marijuana aficionados were using '420' as a code for smoking and using it as a sign-off on fliers for concerts where the drug would be plentiful."
I recently penned an essay called "Broadway Buddhas and the Birth of Hip-Hop", which details my own sticky icky adventures—particularly the time when I smoked my first joint. It was back in the old school days and was on the same day I heard hip-hop for the first time when I stumbled on DJ Hollywood and Luvbug Starski spinning at a block party.
We've been thinking a lot about the direct connection between weed and music in various musical genres. So we decided to compile this mix-tape styled list of songs about weed for your personal education, edification, and 4-20 pleasure. Roll up, blaze up, click through, and let your mind float…
Written by Michael A. Gonzales (@GonzoMike)
50. 50 Cent "High All Time" (2003)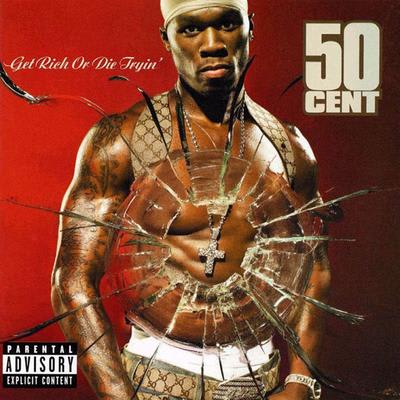 Album: Get Rich or Die Tryin'
Producer: DJ RadDid you ever YouTube-channel surf through various 50 Cent non-music videos—the rants against Rick Ross, thepopping-up in some kid's messy bedroom to lip synch—and wonder "what he be smoking"? On the other hand, when 50 starts going hard at one of his imaginary enemies, the other thought that crosses your mind might be, "that brother needs to puff and chill."
While 50's official stance is that he doesn't smoke weed, that story crumbles like herb when you hear the Queens native dropping blunted ballistics on "High All the Time" from his now classic debut Get Rich or Die Tryin'.
"Give me some dro, purple haze, and some chocolate," 50 rapped. "Give me a Dutch and a lighter I'll spark shit." Still, he claimed to a SPIN journalist that his rhymes were a mixture of fact and fiction: "When I rap lines like, 'I smoke the good shit," that's just me using my head,", 50 said. "That's me, knowing that there are 500,000 people out there who just want to play my records and get high. I watched Method Man base his career on that." Okay, so while other rappers were simply blunted, 50 Cent was being a good businessman.
49. Nirvana "Moist Vagina" (1993)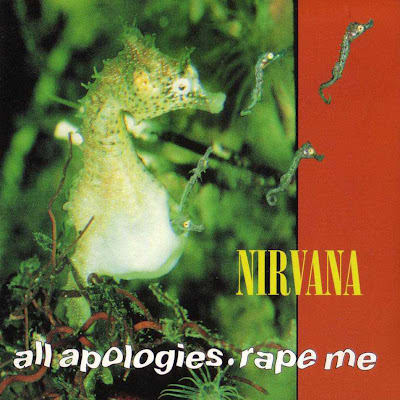 Album: All Apologies (Single Release)
Producer: Steve AlbiniIf you're not high, you might not want to listen to this song, first released as the B-side to "Rape Me." Cobain's on some ODB shit here as he growls and mumbles unintelligibly: "She has a moist vagina / I particularly enjoy the circumference / I'll been sucking warts off her anus / anilingus." But then just when things seem to be going terribly wrong, he starts wailing "marijuana" over and over. Gotta love that Kurt Cobain.
48. Busta Rhymes "Get High Tonight" (1997)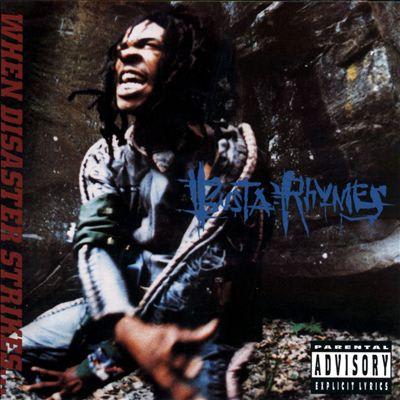 Album: When Disaster Strikes
Producer: DJ ScratchBack in the 1990s, with the new millennium steadily approaching, brothers became obsessed with a bugged book called Behold A Pale Horse by William Cooper. Having bought my copy on 125th Street, I dived into the murky waters of Cooper's prose on the subway ride back to Brooklyn, and was amazed by his wild thoughts on the New World Order governments, illuminati control and, of course, the forthcoming apocalypse.
The book was especially popular with truth-seeking/X-Files/Matrix watching, hip-hoppers—RZA, Tricky and Busta were all down with it. Of course, the amount of weed these cats consumed might've had something to do with their end-of-the-world paranoia.
Produced by the underrated DJ Scratch, the track from Busta's second solo disc, When Disaster Strikes, was a dope celebration of friendship and weed. Rapping in his booming style that writer Matt Diehl described as "verbal pyrotechnics," Busta put the blunt where our eyes could see and declared, "Weed smoking got me moving slow motion like we floatin' on relax ocean." It's a shame director Hype Williams couldn't have brought that image to video.
47. Sublime "Smoke Two Joints" (1992)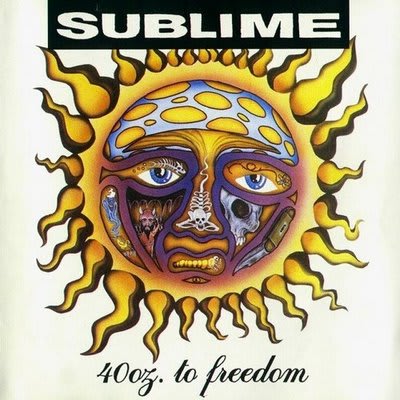 Album: 40oz. to Freedom
Producer: SublimeWhite boy reggae that sounded more like Milo Z. than a Bob Marley, the boys from Sublime recorded this cover of The Toyes' reggae hit on their debut disc 40 Oz. to Freedom. "I smoke two joints in the morning, I smoke two joints at night/I smoke two joints in the afternoon, it makes me feel alright," sang the group's late lead singer Bradley Nowell.
A perfect soundtrack for Cali heads who loved surfing, skateboarding, or shooting, the song was a massive hit for Sublime. Their version of the song also appeared in Kevin Smith's flick Mallrats during a game-show scene.
According to the Toyes website, the origin of the song is pure stoner inspiration. "In 1982, Mawg (Jean-Christophe Kay) and his brother Sky (Michael Kay) were rooming together in Waikiki. Sky was working as a pedi-cab driver and Mawg was gigging as guitarist/vocalist in the Honolulu-based cover band The Lifters.
"In the fall of that year, Mawg and Sky were entertaining some friends who had arrived at their home to party. While jamming on a rootsy groove and improvising lyrics, the hook of "Smoke Two Joints" came tumbling out to the delight of the party guests.
Seeing the response, Mawg and Sky completed the lyrics the following day while sitting under a large banyan tree on Kuhio Beach." Last month, soul stoner Macy Gray released her own version of weed classic.
46. Clipse "Gangsta Lean" (2002)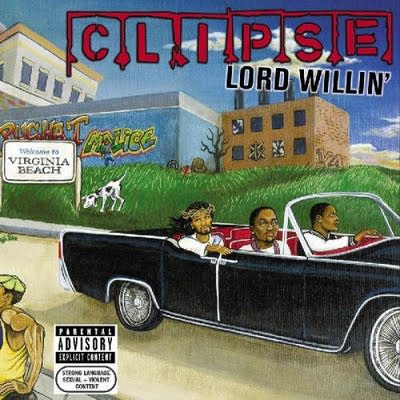 Album: Lord Willin'
Producer: The NeptunesComing from the same southern state as the Clipse, my Virginia-born grandmother was an old-school country gal who referred to all drugs as "that stuff." As in, "Boy, you been smokin' that stuff?" or "I think Jimmy is shootin' that stuff." As far as she was concerned, drugs was drugs—it was all just "that stuff."
The Clipse's debut Lord Willin', considered a classic disc in rap circles, was all about "that stuff." Yet, while the Thornton brothers Pusha T and Malice mostly rapped about the coke/crack that kept them on their grind, those good ol' boys were also down with getting blitzed on blunts.
With a Neptunes beat and Pharrell's "faux-falsetto" crooning on the hook as smoothly as William DeVaughn, the track "Gangsta Lean" was laced with weed references as the group told tales of the spell their "lady" whipped on them. "'Cuz I'm lovesick, got me all choked up," Pusha T rapped. "Look, you keep my head in the clouds mami,'till I can't breathe." As grandma would've said, "That stuff make ya act strange."
45. Mighty Diamonds "Pass The Kouchie" (1982)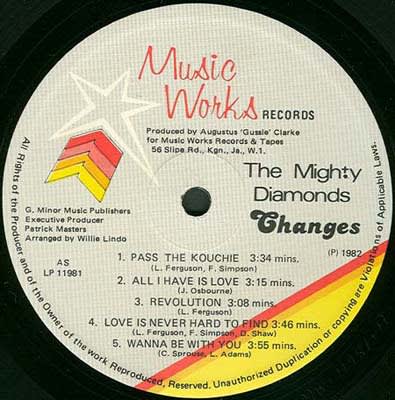 Album: Changes
Producer: Augustus 'Gussie' ClarkeOne of Jamaica's veteran vocal groups, The Mighty Diamonds have harmonizing as a trio since 1969 and they're still going strong. In 1981, building a new track from the 1968 riddim track "Full Up" made famous by Sound Dimension, the Diamonds version "Pass The Couchie" (meaning pass the ganja pipe) became a hit in both Jamaica and England.
Played at sound systems and discos, the song was covered by the following year by reggae-lite rugrats Musical Youth. At the insistence of their producer Peter Collins, the "kouchie" became "dutchie" and in a flash, the weed turned into food. Yet, while "Pass the Kouchie" was a cult classic at best, the Youths became one-hit-wonder superstars who went on to shoot a video with Donna Summer before disbanding.
44. KC & the Sunshine Band "I Get Lifted" (1975)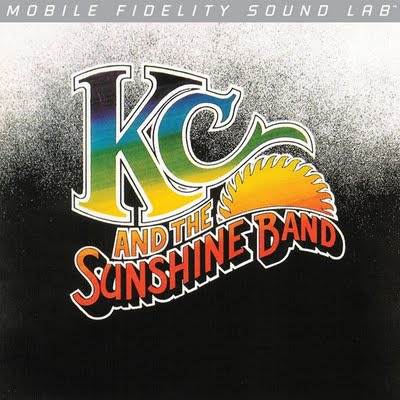 Album: KC and the Sunshine Band 
Producer: Harry Wayne Casey and Richard Finch
Originally recorded by his TK Records label-mate George McCrae on his Rock My Baby album, Miami disco maestro KC sped-up the arrangement and made it a sensation. Sampled by everybody from Madonna ("Secrets") to Jaz featuring Jay-Z ("Pumpin'), this "blazing" track is still fire.
43. Three Six Mafia "Where's Da Bud?" (1996)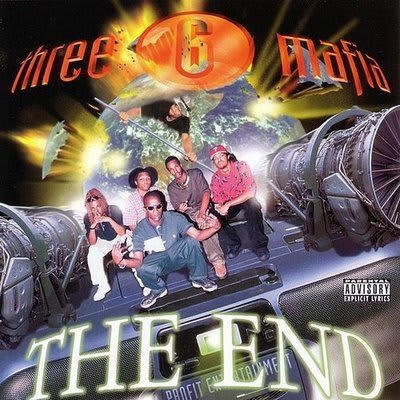 Album: Chapter 1: The End
Producer: DJ Paul and Juicy J
Years before Three Six Mafia was sippin' on that sizzurp and scaring folks at the Oscars, they was just regular ol' Memphis boys making hip-hop devil music for the masses. (Although Juicy J told writer Ben Westoff in Dirty South, his history of below the Mason-Dixon Line rappers, "There's no way you could have our success worshipping the devil").
Devil worshippers or not, nothing could keep them from their love of bud; in fact, they like it so much they wrote a song about it. Wanna hear it? Here it goes. With its sci-fi 808 soundscape, and the Mafia's sing-songy vocals , this song is perfect for blunted karaoke.
42. ESG "Smoke On" (1994)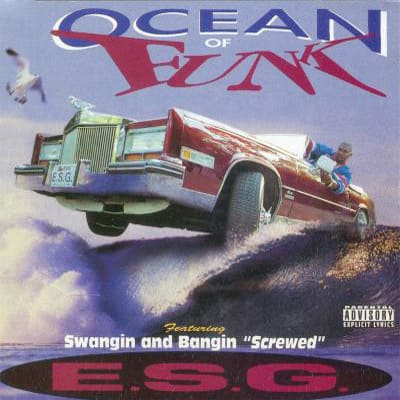 Album: Ocean of Funk
Producer: Earl Winters and Sean "Solo" JemisonReworking The Floaters 1970s classic "Float On," ESG created the cannabis-lovers' anthem "Smoke On." Whatever he was smoking on, it must have been powerful because he went on to approve that terrible album art.
41. The Pharcyde "Pack The Pipe" (1992)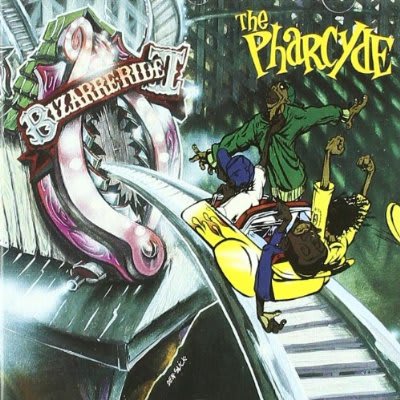 Album: Bizarre Ride II the Pharcyde
Producer: J-Swift
For better or worse, The Pharycde acted a little crazy, like they were hanging-out with the Joker at Arkham Asylum planning to him break out so they could all go skateboarding. Yet, coming out at a time when other rappers were trying to kill each other, the Pharcyde's goofy debut Bizarre Ride II the Pharcyde was a welcome diversion from all the Blood, Crip, crack and guns scenarios. (For an amazing take on the album, buy a copy of Brian Coleman's dope hip-hop text Check the Technique.) Not everybody could be NWA or Above the Law—thank goodness.
Like the Native Tongues with better smoke and garages, these cats embraced the jazzy side of things and on "Pack the Pipe" beat-master J-Swift flips heavy-hitters Coltrane, Herbie Mann and Cannonball Adderly into a jazzy gumbo. In addition, Fuct designed a stunning tribute to P-Funk art kings Pedro Bell and Overton Lloyd for the album cover. It's the kind of cover high people can stare at for hours.
40. Birdman and Lil Wayne "Cali Dro" (2006)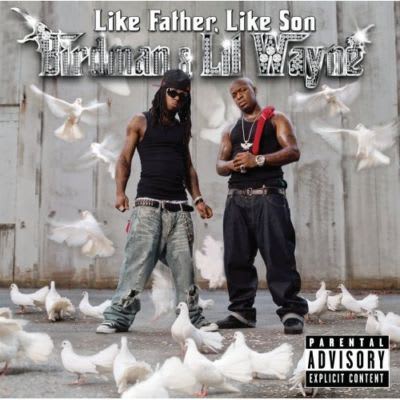 Album: Like Father, Like Son
Producer: Nasty BeatmakerzOver the years more than a few obvious drug addicts have crossed over to the pantheon of pop star heroes, in the world of hip-hop no rapper plays that role better than Lil Wayne. When I interviewed him a few years ago, between the weed smoke and his mumbling accent, I thought I was going to lose my mind. "Cali Dro" takes the madness that I felt that day and makes it into a bugged weed anthem.
"I get my kush from California, get my dro from Arizona/I can get it cross the boarda, I got a rida name Winona," Wayne slurs over a T-Mix beat. Having replaced former Cash Money producer Mannie Fresh, the new kid in the studio showed his skills.
In addition, former Dogg Pound members Daz and Kurupt step into the arena a give the "Cali" in the title some real credibility. Hell, youngblood Wayne even mentions the movie Colors, so you know he's talking about the real. Word to Sean Penn.
39. Cab Calloway "Reefer Man" (1932)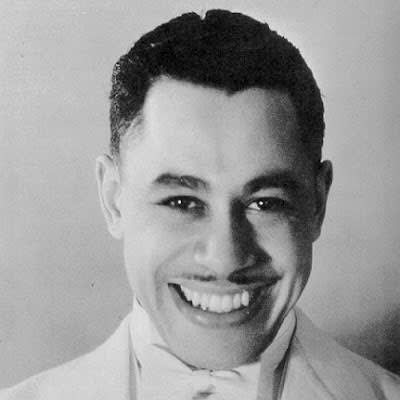 Album: N/A
Producer: N/AAlthough Cab Calloway wore white tuxedos and led a big band, don't get it twisted like an L—he was still down with the "Reefer Man." Hanging hard on the streets of Harlem, as documented in Mezz Mezzrow's classic autobiography Really the Blues, the "Reefer Man" was all around the hood selling loose joints from the shadows of crumbling tenements and inside noted jazz clubs. "He smokes a reefer, he gets high, then flies to the sky," Calloway wailed over the swinging music.
38. Rita Marley "One Draw" (1981)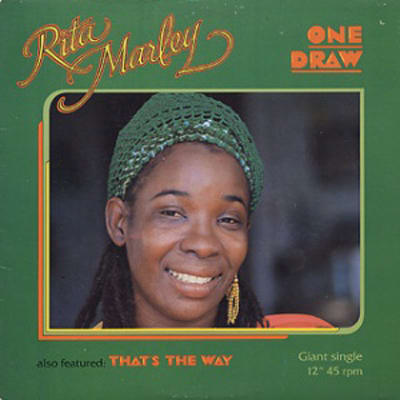 Album: Who Feels It Knows It
Producer: Grub Cooper/Rita Marley/Bob MarleyReleased the same year her husband Bob died from cancer, Rita's enthusiastic ode to sensimilia "One Draw" was a big hit in her homeland and around the world. In England, where her song was treated like the Sex Pistols "God Save The Queen" and banned by the BBC, the track went on to sell over 2 million copies. Back home in Jamaica, the "respectables" were appalled by the skit in the middle of the record where a class of teenagers schools their teachers on the powers of pot. One love, indeed.
37. Mister Grimm "Indo Smoke" (1983)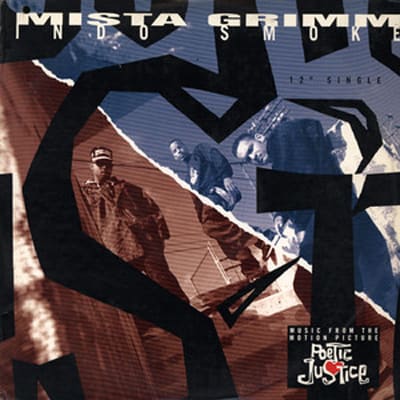 Album: Poetic Justice Soundtrack
Producer: Warren G.Although the Warren G.–produced track was featured on the Poetic Justicesoundtrack, Mr. Grimm was never as big as other West Coast rappers who embraced the G-Funk movement. Yet, if the G stood for ganja, then Grimm—like my man Dr. Hook—was at least in the right place at the right time.
Looking more like a suburban pretty boy than a boy from the hood, Grimm could still hold his own on the microphone. The "Indo Smoke" video was all in good fun as it reprised all the classic Cali clichés: cars, girls, swimming pools—and cheeba.
36. Method Man "Tical" (1994)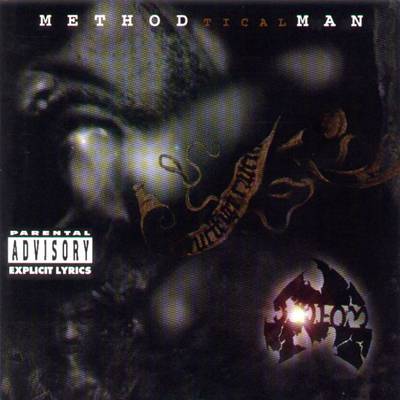 Album: Tical
Producer: RZADarker than a bowl of Count Chocula cereal, Method Man was the first Wu member to release a solo album when Tical dropped from the blackened skies in the fall of '94. "Method Man's gripping rhymes creep out of the darkness and take listeners hostage," Entertainment Weekly scribe Tracy E. Hopkins wrote.
With or without the killer bees buzzing in the background, the man called Iron Lung had a menacing voice that sounded like grimy fog, all blunted and raw. "What's that shit that they be smoking?" he asks over the spooky RZA beat. Of course, it's Tical.
35. People Under the Stairs "Acid Raindrops" (2002)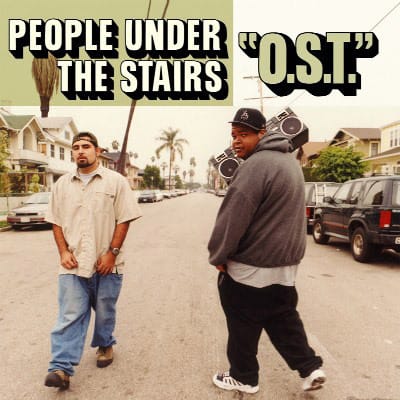 Album: O.S.T. (Original Soundtrack)
Producer: Thes One and Double KThe daring west-coast duo People Under the Stairs were the opposite of gangster. Dropping surreal lyrics reminiscent of black beat poet Bob Kauffman, this song is both streetwise and book smart as it details the cosmic adventures of a So-Cal weed head.
Produced by group member Thes One, who flips a sample of David T. Walker's "Lay Lady Lay," "Acid Raindrops" featured guest-star MC Camel, whose catchy refrain, "…when the stress burns my brain just like acid raindrops / Mary Jane is the only thing that makes the pain stop," keeps whirling through mind like a cannabinoid carousel.
34. Outkast "Crumblin' Erb" (1994)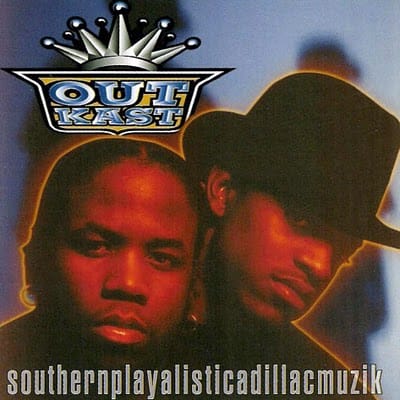 Album: Southernplayalisticadillacmuzik
Producer: Organized Noize/Andre 3000/Big BoiSigned by L.A. Reid and Babyface to LaFace Records—the label that was home to both TLC and Toni Braxton—the dynamic duo of Andre 3000 and Big Boi came out the gate hard and funky on their debut as Outkast. Produced by the smoked-out trio that comprised Organized Noize, the hotness of Southernplayalisticadillacmuzik remains undisputed.
Like Super Fly meeting up with Shaft to share a blunt, these country boys were all about phat sacks, mack daddy tracks and gleaming Cadillacs. The bass heavy soulful track "Crumblin' Erb" samples an Isaac Hayes' Blaxploitation beat (the 1974 instrumental "Joe Bell" from the movie Three Tough Guys) while preaching to the converted about the pleasures of escaping "this crazy world" by simply chilling out and crumbing herb.
33. Fats Waller "The Reefer Song" (1943)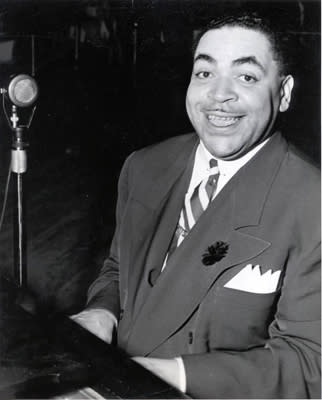 Album: N/A
Producer: N/AComing from Harlem where his poppa was a preacher at Abyssinian Baptist Church, pianist Fats Waller wasn't no angel. A p.k. who ran around town misbehavin' with his cocktail-sipping crew, Waller also swung with a few Vipers.
For those not hip to the daddy-o slang of the golden years of the 1920s, "Viper" was a slick name for a pothead. In a revealing 1971 tape recording with Waller contemporary Louis Armstrong—who himself was arrested for pot possession forty years before—Satchmo says "we did call ourselves Vipers, which could have been anybody from all walks of life that smoked and respected gage. That was our cute little name for marijuana, and it was a misdemeanor in those days."
"If You're a Viper," a jazz song dedicated to "loco-weed" heads, was written by Stuff Smith, who released his own version in 1936. Smith's song detailed his dream "about a reefer five foot long, might mezz, but not too strong," which excited those who were down with slang.
When Waller covered the song seven years later, he made it his own. The popular standard was included in Ain't Misbehavin', a musical constructed around the big man's swinging music. A few years ago American Idol winner Ruben Studdard toured with the show, playing "Viper" every night.
32. Afroman "Because I Got High" (2000)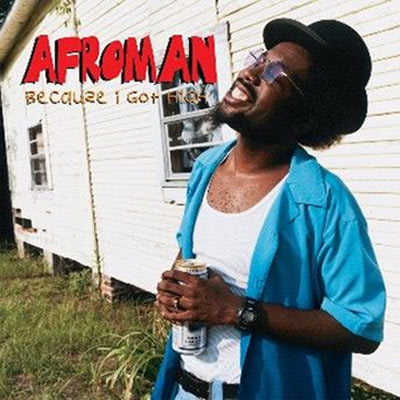 Album: Because I Got High
Producer: Afroman and Loppy OctopusBack in 2001, "Because I Got High" was one of the rare songs that shock-show host Howard Stern spun on a regular. With weed icons Jay and Silent Bob appearing in the video, , the laid-back track was described by non-weed-smoking writer Dave Bry as an "easy, breezy, catchy as a cold hit that appeals to every demographic." Afroman was a one-hit wonder who could've been the next Jay-Z, except that he… well, you know.
31. Ringo Starr "The No No Song" (1975)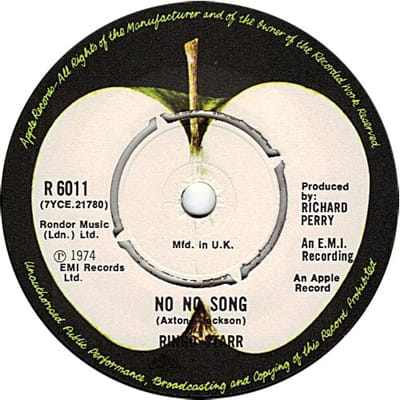 Album: Goodnight Vienna
Producer: Richard Perry"A lady that I know came from Colombia," sang former Beatles drummer Ringo Starr on the second single from his sophomore album, Goodnight Vienna. "She smiled because I did not understand. Then she held out some marijuana, ha ha.
She said it was the best in all the land." Yet, instead of blowing a bowl, our boy Ringo simply says, "No, no, no." Still, one only has to look at the album's cover—with Starr dressed like a spaceman—to deduce that he was smoking the good good.
30. Beastie Boys "Hold It Now, Hit It" (1986)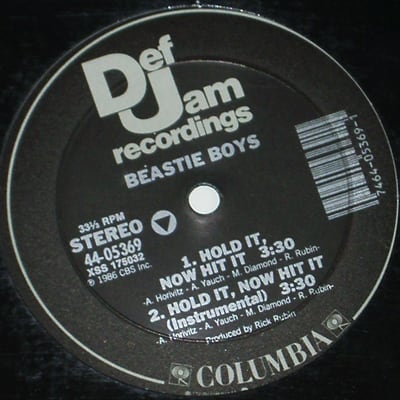 Album: Licensed to Ill
Producer: Rick RubinNot saying that there's any connection, but isn't it strange that this year 4/20 falls exactly five days after the Beastie Boys were inducted into the Rock & Roll Hall of Fame? I can remember back in 1986 when the lady in my life threatened to dump me if I played Licensed to Ill one more time.
I suppose she just couldn't understand my fascination with three crazed white-boy rappers sounding higher than a Led Zeppelin as they raced down the broke-down blocks of NYC like freaks out of the deleted scenes from The Warriors.
One only has to peep Ricky Powell's photos in Beasties chapter of the wonderfully dope Def Jam Recordings book to see how much drug-addled fun these guys were having. The song's music video only confirms what Powell's pictures had already documented: life on the road is the shit! Sampling Richard Pryor ("Yo, man, pass that over here," he says in a junkie voice) and Jimmy Castor ("Hold It, Now") is dy-no-mite.
29. John Holt "Police in Helicopter" (1983)
Album: Police In Helicopter
Producer: Henry "Junjo" LawesLike an island version of Sam Cooke, this Kingston, Jamaica native sang such smooth love songs you'd never dream he was could be a rude boy. Yet, while some yardies were sleeping on his smooth timbre, John Holt hooked up with sound scientist Junjo Lawes and created the politically charged "Police in Helicopter."
Made as a protest song against the anti-weed policies of Prime Minister Seaga and President Reagan, this track was recorded as a show of support for Jamaican weed farmers (backed up by a threat to "burn down the cane fields.")
28. Tone Loc "Cheeba Cheeba" (1989)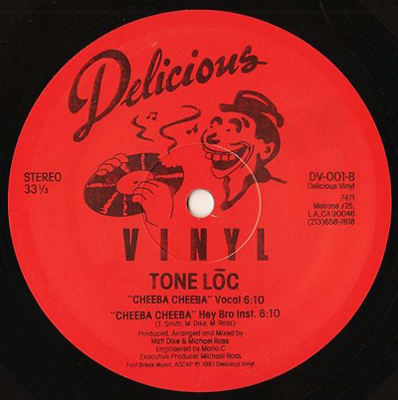 Album: Loc-ed After Dark
Producer: Matt Dike and Michael Ross
With a voice that sounded as though Loc started smoking blunts in the playpen like a hip-hop Baby Herman, the big man from Cali sampled Stevie Wonder's "Maybe Your Baby" and helped put his label Delicious Vinyl on the rap map. Coming a few years before the world was toking on chronic, this smoky song helped Tone Loc propel beyond being a "Wild Thing" one-hitter.
27. Missy Elliott "Pass That Dutch" (2003)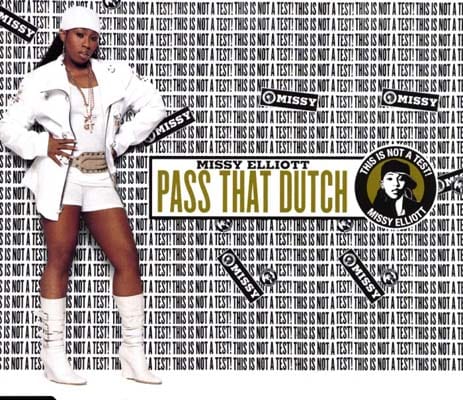 Album: This Is Not A Test!
Producer: Missy Elliot and TimbalandThey'd been making the same cigars since 1911, so the folks at Dutch Masters must've wondered what was up when their sales started spiking in the mid 1980s. Suddenly, if you were not rolling White Owls or Philly blunts—which, as rapper Guru observed, "burn much quicker"—then Dutch Masters was the other primary wrap.
The bugged beat of "Pass that Dutch," produced by Miss E and her studio homie Timbaland, bounces like a cartoon ball. The video, featuring blunt master Busta Rhymes roaring like a dragon, was directed by Dave Myers (biting the trademark Hype Williams style) and shows dancing scarecrows and a newly thin Missy driving a truck full of man-eating (literarily) BBWs.
26. Cypress Hill "I Wanna Get High" (1993)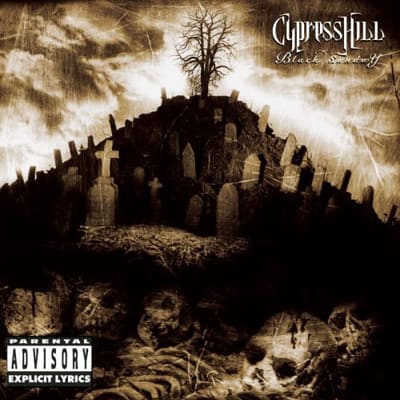 Album: Black Sunday
Producer: DJ Muggs and B-RealTaking over like a blunted multi-culti Beach Boys for the hip-hop generation, Cypress Hill were the original hip-hop prophets of pot. B. Real, Sen Dogg and underrated producer DJ Muggs—the Brian Wilson of the bunch—defined the group's bong-inspired boom.
"Weed makes music sounds better, even your walk has a better stroll to it," Sen Dogg once said. "Weed is something that enhances life. It's not a drug and I don't see it as a drug."
The song "I Wanna Get High" was the lead-off track to their sophomore album Black Sunday. Their strangely sinister soundscapes were a dense wonderland of screaming sirens, eerie echoes and slowed-down funk. Although rarely given real props, the Cypress cats were game changers for real, son.
25. Amy Winehouse "Addicted" (2006)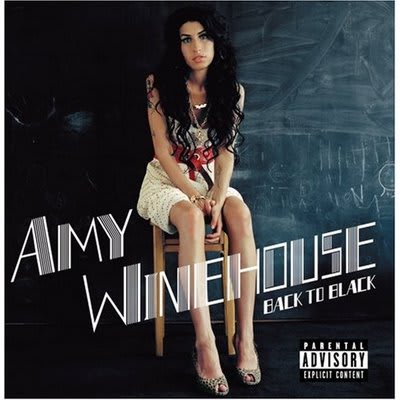 Album: Back To Black
Producer: Salaam Remi
With a pitch-perfect Phil Spector girl group sound courtesy of Salaam Remi and a topic that even bad girls like the Ronettes wouldn't touch, Amy Winehouse sang to all the folks in our lives who toke all our Tical without bringing any buds to the table. "Tell your boyfriend next time he around to buy his own weed and don't wear my shit down," she wails while patiently for "the green man." We feel her pain.
24. Bone Thugs N Harmony "Weed Song" (2000)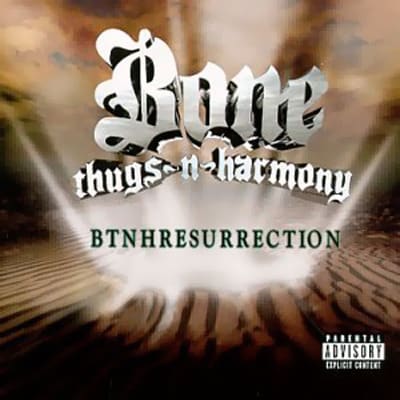 Album: Btnhresurrection
Producer: DJ U NeekThe video for this dreamy Wake & Bake anthem takes places at 10:30 am on 4/20/2000. "If everybody smoked a blunt, relieved the mind, the world could be a better place," Krayzie reflects. "If everybody took a break and we all just get wasted."
23. Dr. Dre f/ Snoop Dogg "The Next Episode" (1999)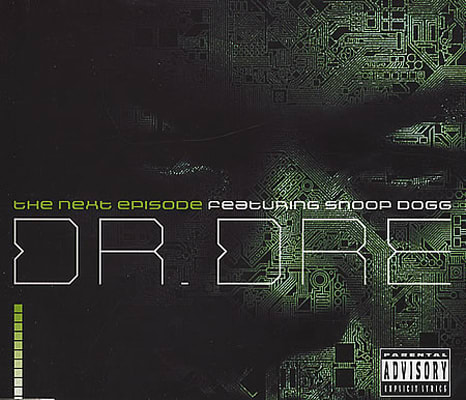 Album: 2001
Producer: Dr. Dre and Mel-ManUtilizing the sinister David McCallum/David Axlrod sample "The Edge," the always on fire Dr. Dre and Snoop took the world higher with this song about "California love, this California bud." While the smash single was already extremely gangsta, the Paul Hunter–directed video further explored the shoot-'em-up motif with a slick neo-noir clip. Invoking a money, bitches and perms aesthetic, some folks are still wondering what Snoop was smoking when he decided to show up to the set with that black Barbie hairstyle. Church!
22. De La Soul "Peer Pressure " (2001)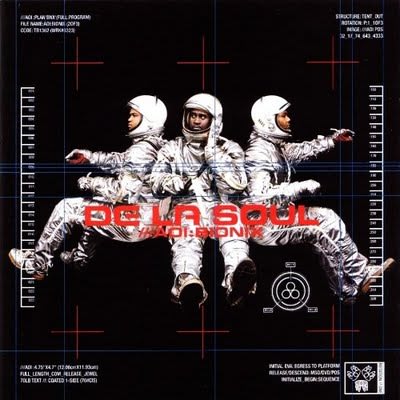 Album: AOI: Bionix
Producer: J Dilla
Produced by the late genius child J. Dilla, who made beats as fly as Basquiat paintings, this De La Soul track also features the Smogfather and international toker B. Real from Cypress Hill. With an intro that pays homage to Mos Def's, the track explores the various personalities of potheads. Like Half-Baked on wax, this song might give you the munchies.
21. Society of Soul "Peaches n Erb" (1995)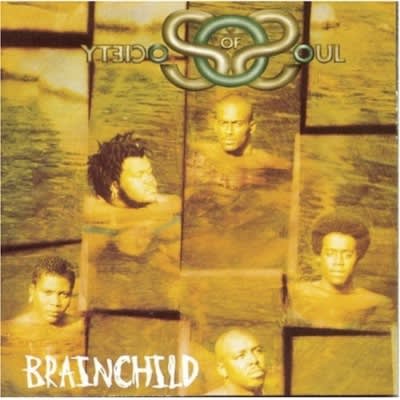 Album: Brainchild
Producer: Organized NoizeFeaturing members of the Organized Noize production clique that crafted some of the best wicked, weeded and wise tracks of the 1990s for Outkast, Joi, Goodie Mob and Cool Breeze—to name a few—this track was featured on their slept-on joint Brainchild.
Coming out around the same time as D'Angelo, these bong brothers got lost in the soul sauce. Colder than an iceberg and hotter than July, this is multi-generational mack daddy marijuana music for Mayfield lovers, funk fans and southern hemp-hop heads.
20. The Steve Miller Band "The Joker" (1973)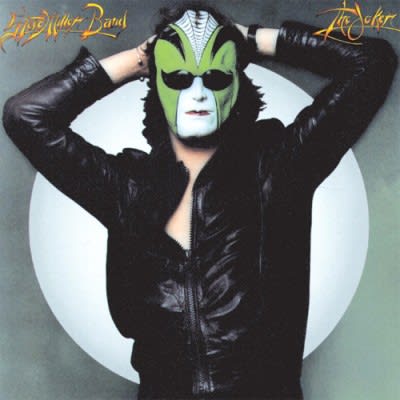 Album: The Joker
Producer: Steve MillerSampled by the Geto Boys and covered by Homer Simpson, this 1973 classic is all about the smoking, toking adventures of front man Steve Miller. So cool, Miller has a few names including Space Cowboy and Gangster of Love, each referring to one of his own jams. Back in the '70s, this was the perfect soundtrack for smoking in the boy's room.
19. Lil Kim "Drugs" (1996)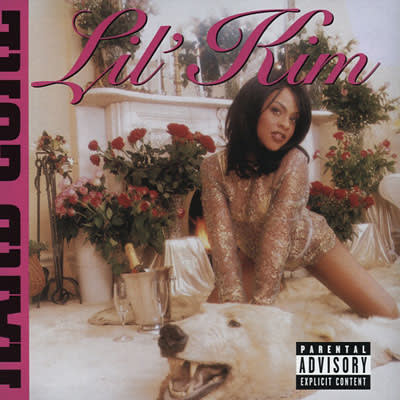 Album: Hardcore
Producer: Fabian HamiltonHanging out with her marijuana-loving mentor The Notorious B.I.G. and his Junior Mafia cronies surely gave Brooklyn babe Lil Kim more contact highs than she could possibly remember. But instead of talking about her own weed passages on this standout track from her indelible debut disc Hard Core, she spits smack about jewels, furs, cars and sex.
It's not until Big tells her how addicted he is to the beauty and the booty, that the "Drugs" are delivered. "Damn Ma, I love you like the lah, the ganja, sensimilla—can I feel ya?" Biggie grunts, blowing blunt smoke in the air. Though producer Fabian Hamilton never became a household name, his work on "Drugs" was addictive.
18. Black Sabbath "Sweet Leaf" (1971)
Album: Master of Reality
Producer: Rodger BainBack in the day, a lot of Black and Spanish living in various New York City ghetto were fans of Ozzy Osbourne. Years before becoming the wonderfully brain dead dad beloved by America, he was an unruly drunk pothead touring the globe with his group Black Sabbath.
One graff king, the late Dondi White even named his most famous subway painting series "Children of the Grave," after a track on Black Sabbath's stoner rock masterpiece Masters of Reality. Blaring the album at the crib before trekking to the train-yards, Dondi created three separate "Children of the Grave" cars between 1978 and 1980.
Opening the album was a song called "Sweet Leaf," which—not surprisingly—was all about getting zooted. "Marijuana was still the band's drug du jour," biographer Paul Wilkinson noted in Rat Salad: Black Sabbath, The Classic Years, 1969-1975. Taking the song title from a pack of Irish cigarettes, "Sweet Leaf" featured guitarist Tony Iommi coughing up a lung before Osbourne swoops in like a giant bat.
At the end, he proclaimed, "Straight people don't know, what you're about/They put you down and shut you out/You gave to me a new belief and soon the world will love you sweet leaf." Long before Spinal Tap, this was what being a metal head rebel was all about.
17. Gang Starr "Take Two and Pass " (1992)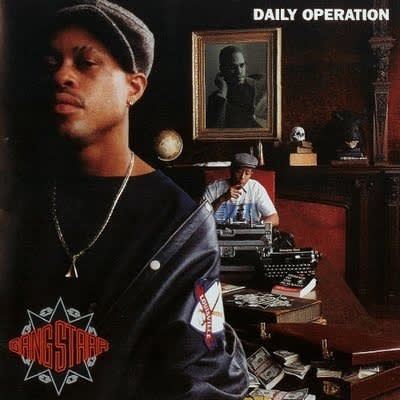 Album: Daily Operation
Producer: DJ Premiere and GuruAlways raising the rhythmic bar of what constituted great rap records, b-boy perfectionists DJ Premier and Guru were no joke when it came to making masterful tracks. For two dudes not originally from New York City, these brothers from different mothers adapted to the city's grit, grime and gruffness and translated their experience into some of the hardest tunes of the 1990s.
Along with DJ Muggs, Tricky and RZA, our man Primo was on top of the heap. Recording at the legendary D&D Studios back when insiders joked that the initials stood for "dirt and drugs," nobody made records like these dudes.
On "Take Two and Pass," the late great Guru unleashes an ill flow that's the vocal equivalent of an Abel Ferrara film as he rolls through the maddening metropolis while rolling up. "'Take Two and Pass' is the greatest ode to blunts since (the first) Cypress Hill album," former Source scribe Chris Wilder wrote in 1992. Twenty years later, this track is still banging.
16. Devin The Dude "Doobie Ashtray" (2002)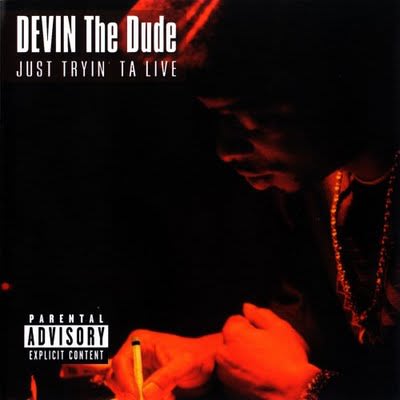 Album: Just Tryin' ta Live
Producer: DJ Premiere
Surely a life long stoner like Devin the Dude deserves a spot on this list just because well..he's that dude. Mixing funky blues with hip-hop, "Doobie Ashtray" has the feel of the Ohio Players leaning back like ganja gangsters. Devin has got a lot of classic smoker anthems, but this one takes the cake clip.
15. Wiz Khalifa "Still Blazin'" (2010)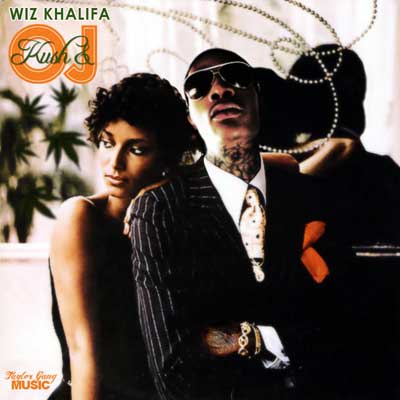 Album: Kush & Orange Juice
Producer: Sermstyle
On a mixtape described by pop critic Simon Vozick-Levison as recounting "endless tales of pot smoke and pretty women," Wiz Khalifa—aka the man who snagged Amber Rose—still needs some "me" time. Like Virginia Woolf, sometimes all Wiz wants is a room of his own.
"Just gimme a quiet place and lemme roll my weed," he says over a fake Jamaican beat on the track "Still Blazin'." Featured on his 2010 free download that transformed the Steel City into Smoke City, Wiz's needs were really quite simple. "Just get up out my face and lemme roll my weed." Sounds like the black and yellow kid ain't sharing.
14. Rick James "Mary Jane" (1978)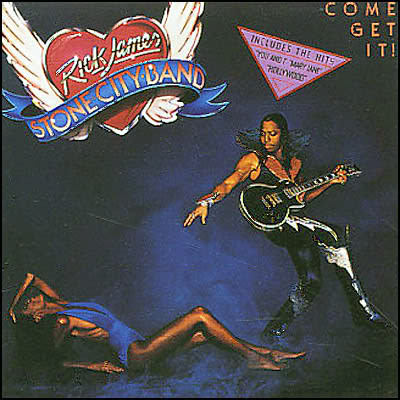 Album: Come Get It!
Producer: Art StewartAlthough the late punk-funker Rick James would go down in history as Black pop's most notorious cocaine cowboy—and comic fodder for Dave Chappelle—there's no denying the stone-cold genius behind "Mary Jane," a track that combined elements of rock, pop, and doo-wop.
Working alongside underrated producer Art Stewart, who engineered and produced for such Motown luminaries as Marvin Gaye and Stevie Wonder, wild boy James' brilliant song about buds paved the way for a whole puff, puff, pass generation of hip-hop and soul heads including Cypress Hill, Snoop Dogg and D'Angelo.
While coke, a least for Rick, was an evil drug that contributed to his decline, the brother could always count on Mary Jane to turn him on "with her love" and take him to paradise. Without a doubt, many parents might have thought their kids were listening to a love song about "the girl next-door," but of course it was all about getting lifted.
13. Redman "How to Roll a Blunt" (1992)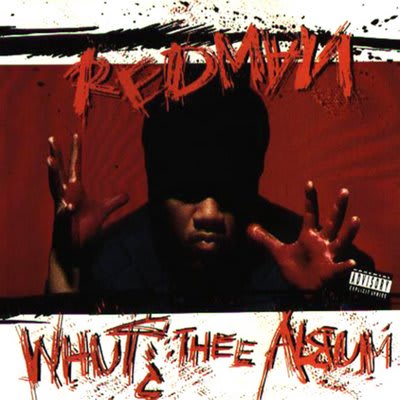 Album: Whut? Thee Album
Producer: Pete Rock and RedmanAlthough a few old school cats might remember buying loose joints on the schoolyard with Julio, by the late 1980s it was all about Philly blunts. Formerly the kind of stogies senior citizens smoked while seated on the stoop, the cheap cigars and revolutionized the reefer game when weed heads started buying them seemingly overnight on the grounds that they made weed last longer, the better for passing around. This dope Redman track serves as a streetwise instructional on mastering your technique. Let the good times roll.
12. Curtis Mayfield "Pusher Man" (1972)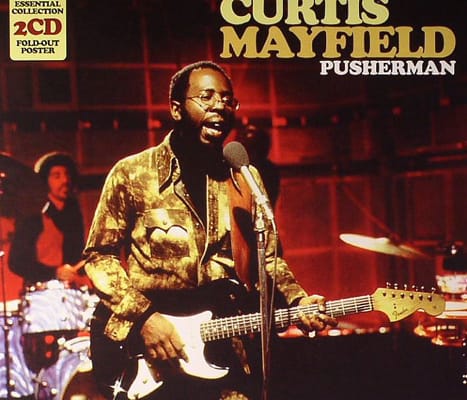 Album: Super Fly (Soundtrack)
Producer: Curtis MayfieldWearing eyeglasses and strumming a guitar, 30-year-old singer/producer Curtis Mayfield appeared with his band in the landmark Blaxploitation film Super Fly(1972), for which he also did the soundtrack. Not only was this funky groove a perfect smoking soundtrack, but it was about the man who's always there saying "have some coke, have some weed."
"Technically, 'Pusherman' was the first song we recorded," guitarist Craig McMullen recalled forty years later. "Unlike the rest of the album, which we recorded back in Chicago, 'Pusherman' was done in New York City during the same time we came to film our cameo."
When a journalist asked Mayfield about puffing, the singer who made a point of saying he was never "a victim of ghetto demands," confessed: "I smoked herb. I didn't do nothing until I was 27 years old and smoking herb didn't seem like a heavy cost to pay to cure my curiosity."
11. KRS-One "I Can't Wake Up" (1993)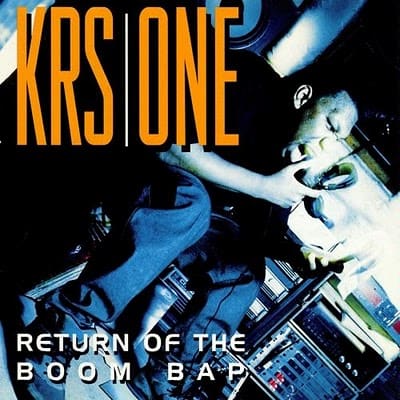 Album: Return of the Boom Bap
Producer: DJ Premiere and KRS-One
Billed as the first KRS-One solo joint, as opposed to a Boogie Down Productions record, Return of the Boom-Bap didn't disappoint when it comes to witty wordplay. On the wonderfully whimsical "I Can't Wake Up," aurally sculpted by DJ Premier, brother Kris approaches the song as though it were a weed version of 50 Cent's fantastical "How to Rob." Yet, instead of jacking famous hip-hop stars for their gold and money, KRS dreams that he is a blunt getting smoked by Redman, Showbiz, Grand Puba, Fab 5 Freddy and others. With a tone that sounds lighter than usual, this is one of KRS's best.
10. Bob Dylan "Rainy Day Women #12 & 35" (1966)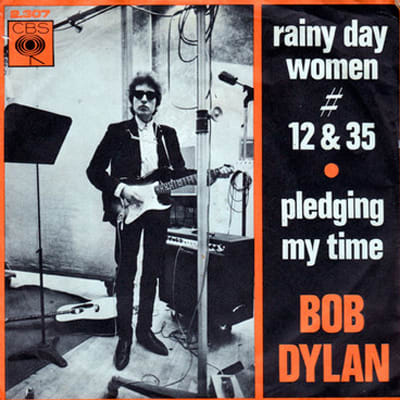 Album: Blonde On Blonde
Producer: Bob JohnstonThere have been lots of recording sessions that would have been cool to sit in on, but none sound much more fun than Dylan and his band recording "Rainy Day Woman #12 & 35" at Columbia Records Studios in Nashville. Passing around joints in the studio, Dylan convinced everybody to switch instruments and swing the best they could.
No wonder the song—a goofy blues about the plights of fame and the joys of weed, which opens Dylan's 1966 masterpiece Blonde on Blonde—sounded like a bunch of New Orleans wild boys stumbling home from a funeral while playing their trombone, tuba, piano, bass, drums and tambourine.
Each line of the song opens with different scenarios when "They'll stone you" then builds to the slurred punchline "But I would not feel so all alone—everybody must get stoned." Although the song reached No. 2 on the pop charts, it was banned from the both American radio and the BBC. As Time magazine informed their square readers, "a rainy day woman…is a marijuana cigarette." Really? Ya don't say!
9. Kid Cudi "Day N Nite" (2008)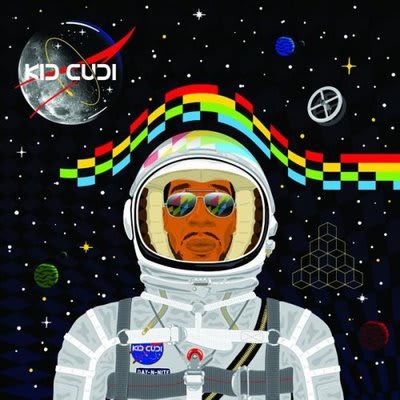 Album: Man on the Moon: The End of Day
Producer: Dot Da GeniusFlipping the title of a Cole Porter classic was where Kid Cudi cut his ties to traditional pop music. Inspired by the Geto Boys infamous "Mind Playing Tricks on Me," Cudi comes across like Portishead without the accent. Working with long time musical partner Dot da Genius, the duo constructed one of the coolest chill-out tracks since trip-hop flew into the states via Concorde. For all those lonely stoners out there, "Day n Nite" is an atmospheric, trippy, dreamy piece of music that takes you higher without inhaling.
8. Bob Marley "Kaya" (1978)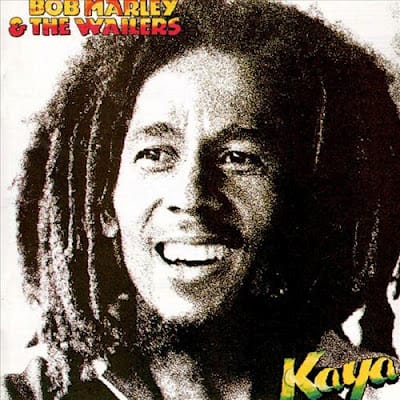 Album: Kaya
Producer: Bob Marley and The WailersReleased a year after the seminal Exodus album the year before, yet with songs coddled from the same sessions, Bob Marley's wonderful Kaya album was all about peace and love. While some hardcore aficionados believed the record soft when compared to past releases, others thought the laidback tracks revealed a well-rounded artist, one who could be both a sonic warrior and introspective observer.
The title track, which Marley had recorded a version of a few years earlier, was inspired after hanging-out with producer Lee Scratch Perry. In 1973, Perry had recorded the original version of the song for his album Soul Revolution Part II.
Not as big a Marley expert as some folks I know, I asked noted writer, teacher and author Vivian Goldman, who penned The Book of Exodus: The Making and Meaning of Bob Marley and the Wailers' Album of the Century (2006), to give her thoughts on Bob's dreamy love song to weed.
"'Kaya' fulfills Marley's aesthetic criteria of being exceedingly accessible, and its vivid chalice inhalation and hummable hook is onstant in both versions of the song—the original cut in the 1973 with dubmaster Lee Perry, where the harmonies of the three original Wailers, Bob, Peter Tosh and Bunny Livingstone, seem to hover in the air like parallel smoke signals; and the crisper, better known 1978 version on which Bob's vocal mastery rings out, counterpointed with the I Three's swooning backing.
Each has its charms. Whichever, in both 'Kaya's,' Bob creates a sensual, languorous space out of time; the cosy sense of being sheltered while the rain pounds down outside and we relish a respite from life's turbulence, able to view it from the more serene vantage point of one who is 'feeling irie I, cause I have some Kaya now…'"
7. Styles P "Good Times (I Get High)" (2002)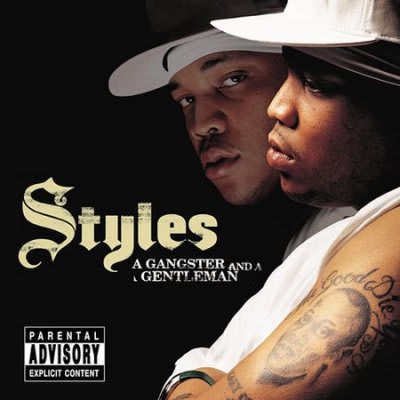 Album: A Gangster and a Gentlemen
Producer: Swizz Beatz and Saint Denson
If you don't believe things go 'round in circles like a dusty Billy Preston record, then how come the first official rap record "Rappers Delight" sampled Chic's monster disco record "Good Times" and then twenty-three years later Styles P put out a record called "Good Times." Yet, unlike Chic founder Nile Rodgers—another New York dude who rose up from rough beginnings—Style's joint is literally about joints.
"I smoke like Bob Marley did," P spit, "add to that, that I smoke like the Hippies did back in the '70s." The irony of the song's title is that Style's crazy world, with its random beefs, paranoia and violence, doesn't sound like "Good Times" at all. Keep puffing, P.
6. Ray Charles "Let's Go Get Stoned" (1966)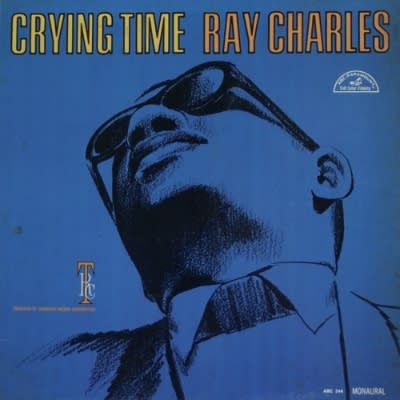 Album: Crying Time
Producer: Joe AdamsEver heard some weed seller claim his smoke was so good it would make Ray Charles see? Well, if brother Ray were still walking the earth, I would say "prove it." Indeed, any of us who watched Jamie Foxx in Ray knows that that piano-playing, gospel-wailing, blues-screaming soul man wasn't playing around when it came to smoking a little somethin'-somethin'.
On "Let's Go Get Stoned," which came out during the mid-60s when long-haired freaks and short-haired sneaks began puffing as though bud was legal, Charles has no problem getting' his buzz on. Covered by Joe Cocker at Woodstock, "Let's Go Get Stoned" was an early writing credit for Ashford and Simpson, who initially met at White Rock Baptist Church in New York City.
Stone, rock, do you see the connection? The song was later dissed by former Vice-President Spiro Agnew, who thought it and other songs put drugs in "such an attractive light, that for the impressionable, turning on becomes the natural and even the approved thing to do."
5. The Luniz "I Got 5 On It" (1995)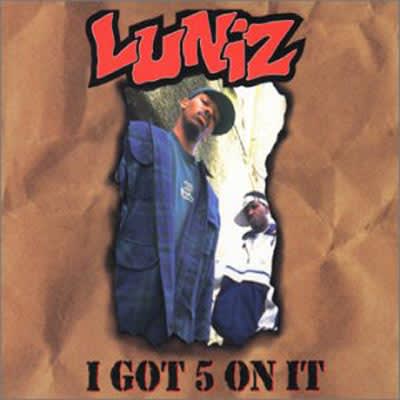 Album: Operation Stackola
Producer: Tone CaponeThe video may have been shot at a mansion complete with a blue water swimming pool and dancing hoochies, but Bay Area rhyme slingers Luniz kept it reefer real when they took up a collection to buy a phat sack. Funky as a bag of skunk, this blunted beat is habit-formingly hypnotic.
4. D'Angelo "Brown Sugar" (1995)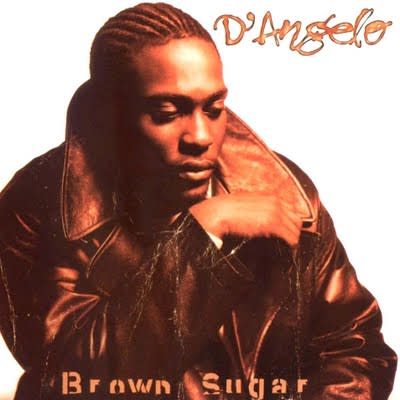 Album: Brown Sugar
Producer: D'Angelo and Ali Shaheed MuhammadCo-produced with A Tribe Called Quest sonic architect Ali Shaheed Muhammad, the soulful "Brown Sugar" served as the D'Angelo's debut single. A sticky-icky ballad where the object of his desire was a strong spliff, the track was as smoked-out as its subject matter.
The Grammy-nominated song could've been a comic novelty record if D'Angelo's haunting vocals, funky drums and churchy textured organ didn't sound so damn serious. Simultaneously retro and revolutionary, "Brown Sugar" was the perfect introduction to a great artist.
3. Snoop Dogg "Gin & Juice" (1994)
Album: Doggystyle
Producer: Dr. DreBefore the Death Row Records empire crumbled to the ground like some kind of hip-hop version of Sodom and Gomorrah, they were the baddest boys in Black pop. Death Row was led by super-producer Dr Dre, whose aural mixture of yesteryear soul and contemporary swagger made his emerging G-Funk a global soundtrack.
Critic David Browne described the G-Funk sound as, "…fluidly weaving together a gaggle of background singers and rappers, quirky samples, his trademark horror-flick keyboard lines. Yet, the music was only one side of the funk, with Snoop's "witty and gritty" vocals being the lyrical component that made the world scream, "Rollin' down the street smokin' Indo, sippin' on gin and juice."
According to journalist Kevin Powell, who covered the Death Row camp extensively in the 1990s, the song was a essentially a freestyle. "Snoop smoked mad weed," Powell wrote in 2007, "and had the uncanny ablity to craft hit records off the top of his head."
As for Dre, he once rapped "I don't smoke weed or sess / cause it's gonna give a brother brain damage," but later called his solo debut The Chronic—so draw your own conclusions. As the second single released from Snoop's seminal debut Doggystyle, the party jam "Gin and Juice" was nominated for a Grammy.
2. Peter Tosh "Legalize It" (1976)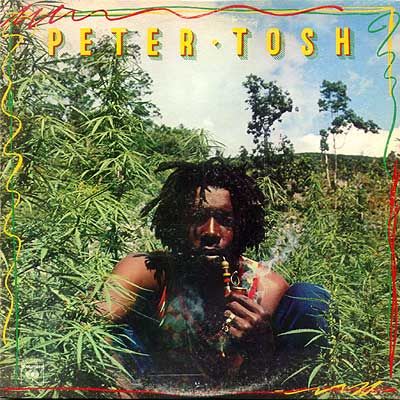 Album: Legalize It
Producer: Peter ToshWhen former Wailers co-founder Peter Tosh sat in a marijuana field smoking an ornate pipe on the cover of his solo debut album Legalize It, he wasn't just striking a pose. The Rasta rebel was making a bold statement directed at any and all governmental entities whose "war on bud" amounted to nothing but Babylonian brutality.
While most stateside stoners had never heard Tosh's terms like "tampee" before, it didn't take a genius to know what the Stepping Razor was talking about—ganja. Considered a roots reggae classic, with its Rasta rhythms and rebellious vibe, thirty years later "Legalize It" is still relevant, although the song's vision statement has yet to be fulfilled.
1. Redman and Method Man "How High" (1999)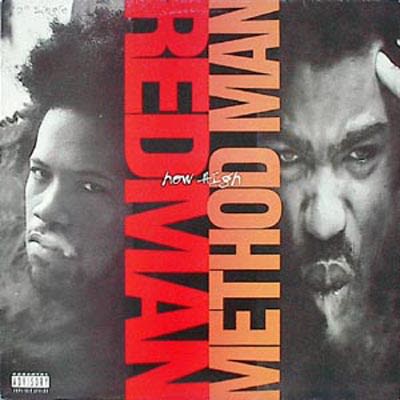 Album: The Blackout
Producer: Eric SermonBefore becoming the Heckle and Jeckle of rap, these cannabis connoisseurs made no secret of their love for bud, which made their first featured collaboration, "How High," an ideal match. Produced by EPMD fisherman hat wearing dude Erick Sermon, who sampled the zooted disco track "Fly Robin Fly" by Silver Convention, this is the kind of song that stoner Jeff Spicoli would make love to. The song was became the jump-off for the duo's 2001 film of the same name. They also did a remix and a part two of this track, but none tops the funk of the original.
Share this on Facebook